Navigating the Lucrative World of eCommerce and Online Ordering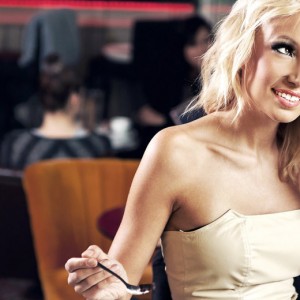 Chances are, you've likely participated in electronic commerce over the past five years, even if you didn't know it.  For certain, at least someone you know has.  Electronic commerce – or eCommerce or eTail or eBusiness, etc.) is simply online ordering from an electronic storefront.  Rather than going to a brick-and-mortar store, you can save time and money by buying goods via eCommerce.
What You Need to Know About eCommerce
Of course, you can also make money selling goods and services with an eCommerce site.  All funds and data are electronically transmitted, facilitating both payment shipping.  This means that both consumer and business-owner have an easy, quick transaction that is beneficial to both parties.
Ecommerce can take on many forms such as business to business (B2B), business to consumer (B2C), consumer to consumer (C2C) or consumer to business (C2B).  Regardless of which form of eCommerce, there are certain benefits that are enjoyed universally:
eCommerce removes distance and time barriers

eCommerce provides fast buying services that are available around the clock (when other stores are closed)

eCommerce lets customers shop from the convenience of their own home while having their purchases shipped directly to their doorstep

eCommerce storefronts don't have to stock in one location (they can ship directly from warehouses) so they carry a much wider selection of goods

eCommerce allows goods, data, services and payment to be exchanged electronically

eCommerce can either supplement or fully replace traditional commerce (e.g. a retail store)
Of course, there are a few downsides depending on the eCommerce retailer you are dealing with.  Some common complaints are the inability to touch or try on products before you buy them, delayed shipping times and on occasion, subpar customer service. 
How is eCommerce Conducted?
There are many manners in which eCommerce is facilitated.  This includes websites, storefronts, email, online catalogs, Electronic Data Interchange (EDI), shopping cart sites and File Transfer Protocol.  Security and privacy are of the utmost for eCommerce sites since customers are transferring their financial data directly to the site.
For this reason, websites must have authentication protocols for all business transactions and they must provide secure payment options.  Communications must be encrypted and security technologies such as SSL (Secure Sockets Layer) should always be implemented on the eCommerce site.
Using Shopping Cart Software for Online Ordering and eCommerce

By far, one of the most popular ways to conduct safe, secure, fast and easy online ordering websites is through the utilization of shopping cart software.  A shopping cart is essentially a virtual version of what you would push around in a brick and mortar location.  Everything that you wish to buy, you click on and it goes into the cart.
The software tracks the goods or services as well as the customers and when the buyer is ready to check out, the software brings up payment options.  When the customer enters their information (e.g. credit or debit card, PayPal, Google Wallet, Swipe etc.), the order goes through the software to the website's shipping department head and if automated, a confirmation email goes out to both the customer and a warehouse.  The item is then shipped out from the warehouse, resulting in another confirmation email.
When everything runs smoothly, eCommerce sites are a fantastic way to boost your income, whether you are an individual looking to dropship or a company looking to unload inventory online.  Ecommerce has been steadily growing in popularity over the past few years and all signs point to its continued growth as online ordering and shopping accounted for $61 billion in sales during the 2014 holiday shopping season in the USA alone.
Online Ordering and eCommerce FAQs

Q:  What do I need to know in order to set up an eCommerce website?

A:  You don't need any experience in coding or HTML to set up an eCommerce site with most website control panels since plug-ins and shopping cart software take care of everything for you.

Q:  How do I get paid from my eCommerce website?

A:  Depending on how you have your site set up to accept payments, your money will be directly deposited into your bank account once the payment clears.  This means your income is as quick with eCommerce retail as it is to order and receive an item from an eCommerce site.
Talk to WebgrafixDesign today: Our experts will guide you through the process and software that is right for your business: Arrange a non obligation free consultation from here TODAY